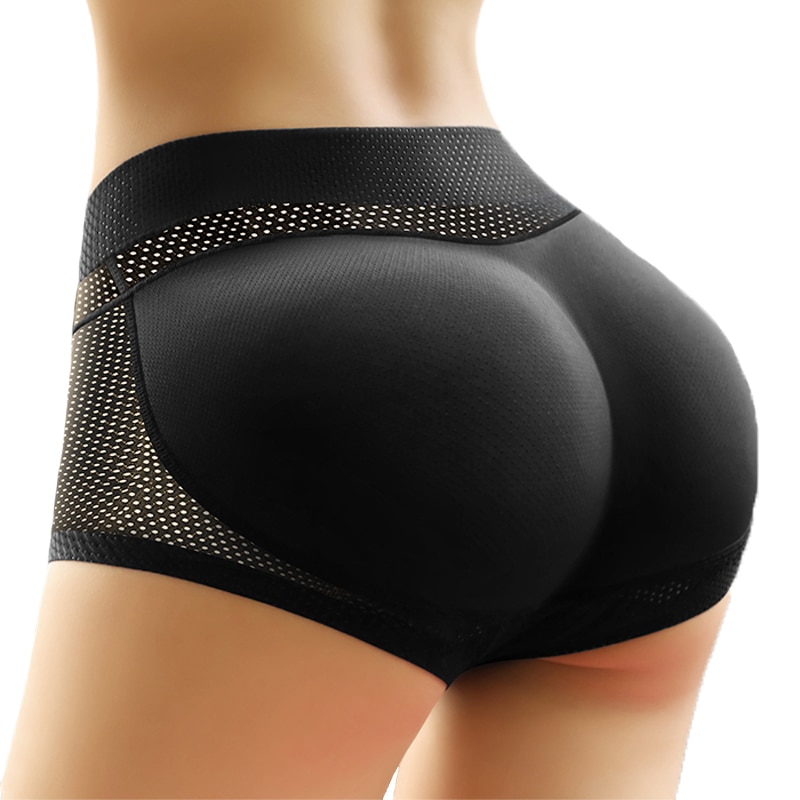 As a woman who values both comfort and confidence, I recently tried out the Butt Lifter Padded Panties, and I must say, they have exceeded my expectations. These panties have become a game-changer in my wardrobe, allowing me to enhance my curves and feel more confident in my clothes.
The first thing that impressed me about these panties is the variety of styles available. Whether you prefer a high-waisted or low-waisted design, there is an option to suit your preference. This flexibility allows you to choose the style that works best for your body and the outfits you plan to wear.
The built-in pads in these panties are what truly make them stand out. The padding adds volume and lift to the buttocks, creating a curvaceous and lifted look. The effect is noticeable but still natural, giving me the confidence boost I desired without feeling exaggerated or unnatural.
Comfort is key when it comes to underwear, and these padded panties deliver. They are made with soft and stretchy fabrics that provide a seamless look under clothing. I appreciate how they hug my curves without feeling restrictive, allowing me to move with ease throughout the day. The discreet padding is undetectable under clothing, giving me a smooth silhouette and eliminating any worries about visible lines or bulges.
One of the features I particularly appreciate is the option for removable pads. This allows me to customize the level of enhancement based on my desired look. Whether I want a subtle lift for a more casual outfit or a more pronounced curve for a special occasion, I can easily adjust the padding to suit my needs. It's a convenient and versatile feature that adds to the overall value of these panties.
Butt Lifter Padded Panties are not just about enhancing the buttocks; some styles also offer additional shaping and tummy control technology. This comprehensive solution is perfect for those seeking to sculpt their midsection as well. It's like getting a two-in-one package, allowing me to feel confident and secure in all the right places.
I also appreciate the availability of Butt Lifter Padded Panties in both physical stores and online retailers. This accessibility makes it easy to find the perfect style and fit for my body, ensuring that I can confidently enhance my curves without any hassle.
In conclusion, if you're looking to enhance your curves and boost your confidence without resorting to invasive procedures, I highly recommend trying Butt Lifter Padded Panties. With their variety of styles, comfort, and the ability to customize the level of enhancement, these panties are a fantastic choice for women of all ages and body types. Embrace your curves, feel your best, and step out with confidence in these game-changing padded panties.