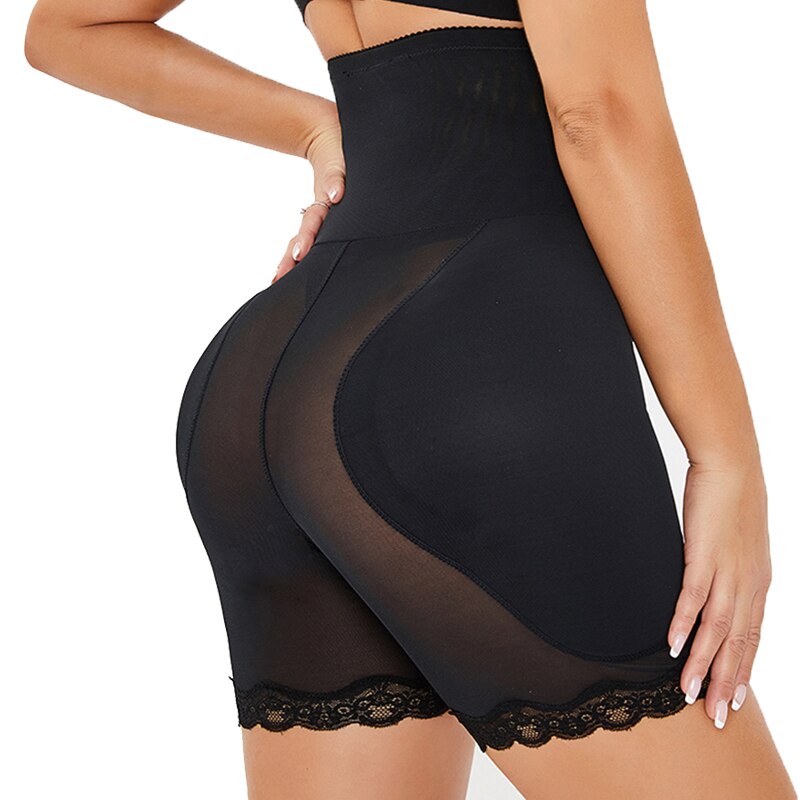 Welcome to our complete guide to finding the best-padded underwear for your specific body type. When it comes to accentuating your curves, increasing your confidence, and attaining a faultless silhouette, padded underwear is a game changer. In this blog post, we will reveal the secrets to selecting the appropriate padded underwear that flatters your body shape, meets your individual demands, and makes you feel wonderful from the inside out. Prepare to embark on a journey of self-discovery as we explore the world of padded underwear and assist you in making informed decisions that are personalized to your specific figure.
When it comes to selecting the best-padded underwear for your body type, particular characteristics such as butt pads and hip pads must be considered. Butt pads are intended to add volume and form to your buttocks, giving you a curvier and more defined appearance. They come in a variety of sizes and thicknesses to accommodate varied tastes. If you want a more subtle improvement, choose thinner pads with a natural-looking lift. Thicker pads can offer you a broader and rounder appearance for a more dramatic effect.
Hip pads, on the other hand, emphasize your hip area and create an hourglass figure. They are typically comprised of foam or silicone and deliberately positioned to add curves and fill up your hip area. Hip pads come in a variety of shapes and sizes to accommodate various body types and intended effects. They can be especially useful for those with a straighter body shape since they can provide the appearance of wider hips and a more feminine look.
It is critical to consider comfort and fit when purchasing padded underwear with butt padding or hip pads. Look for underwear with pockets or compartments that are specifically designed to keep the pads in place. This guarantees that the pads remain in place throughout the day and provide a natural-looking augmentation that does not shift or slide. Furthermore, adjustable or removable pads let you to tailor the level of enlargement, giving you greater control over the desired shape and volume.
Experimenting with several types of padded underwear will assist you in determining the ideal blend of butt cushions and hip pads that fit your body type and match your personal preferences. Remember that the goal is to enhance your natural curves while also increasing your confidence, so buy padded underwear that makes you feel comfortable, sexy, and empowered. There are choices available to assist you in getting the desired look and feel your best in any clothing, whether you want a modest lift or a more obvious makeover.
Accept Your Body Type: Knowing your body type is the first step in selecting the best-padded underwear. There are several padded types and features that can enhance your natural curves, whether you have an hourglass body, a pear shape, an athletic build, or a small frame. Consider how different alternatives, such as hip padding, buttock boosters, or general shaping, can complement your individual body form.
Comfort and fit are important when it comes to padded underwear. Look for underwear made of breathable and stretchy materials that fit snugly but comfortably. Make sure the waistline and leg openings do not scrape into your skin or produce unattractive lines. Furthermore, adjustable or detachable pads can provide a tailored fit and let you to control the level of enlargement to your liking.
Consider Your Clothing Style: Consider the clothing you normally wear and how padded underwear can improve your overall appearance. If you enjoy wearing form-fitting dresses or skirts, think about investing in padded underwear that gives a seamless and subtle shape. Choose padded underwear for jeans or pants that offers a little elevation to your derriere without being too obvious. The idea is to select padded underwear that complements your clothing and allows you to feel confident and comfortable in any outfit.
Confidence is essential: Finally, the correct padded underwear should enhance your confidence and make you feel great in your own skin. Trust your instincts and go with the style that speaks to you the most. Accept the power of padded underwear to accept and celebrate your unique beauty, whether you desire a natural enlargement or a more dramatic alteration.
You now have the information and techniques to enhance your curves and feel wonderful from the inside out, thanks to our guide to picking the proper padded underwear for your body type. Accept your body shape, emphasize comfort and fit, evaluate your dress style, and, most importantly, accept your confidence. Discover the secret to a faultless silhouette and enter a world where you feel confident and beautiful every day. Choose padded underwear that enhances your natural beauty and allows you to proudly accept your unique figure.